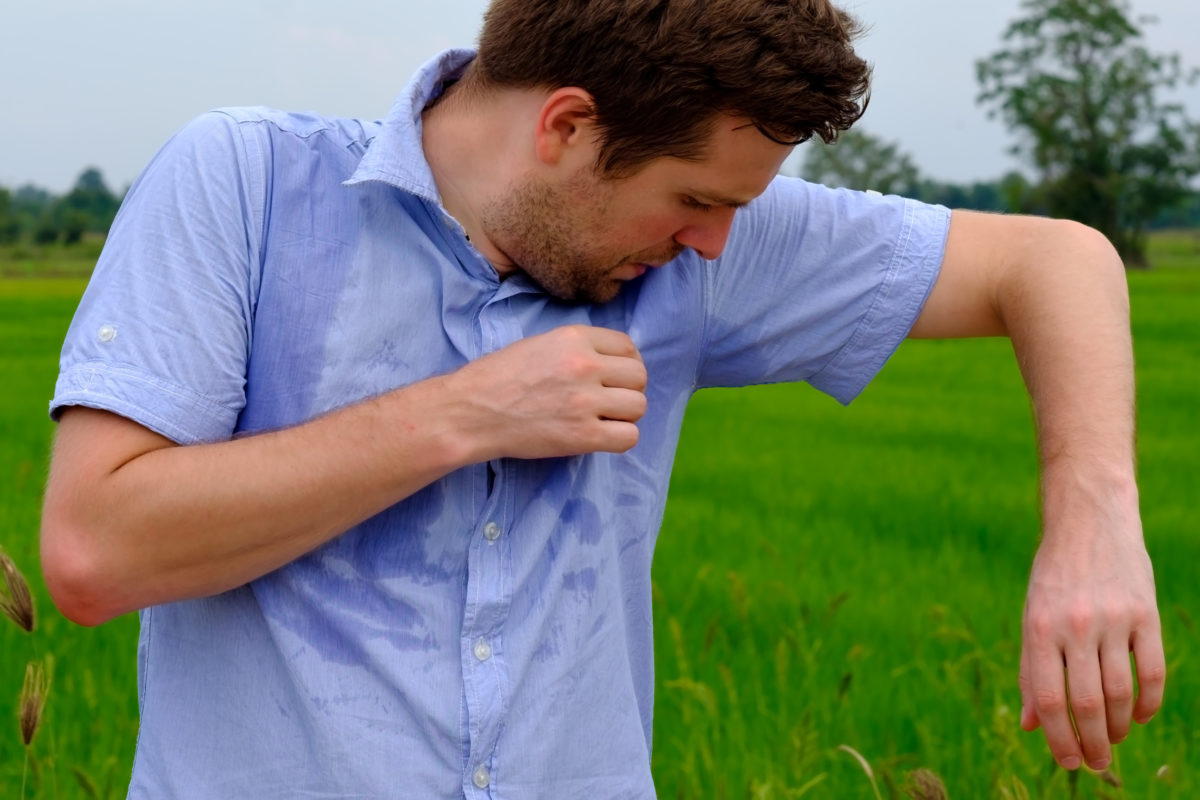 You may be aware that hyperhidrosis is excessive sweating, but did you know there are different types?  The two types of hyperhidrosis are Primary Focal and Secondary Generalized. Each one is unique and requires different treatment options.
With primary focal, excessive sweating is its own medical condition. The sweating is not caused by another medical condition or medication. Primary focal hyperhidrosis occurs most commonly on the hands, feet, underarms, face, and/or head. The sweatiness is usually experienced on both the left and right sides of the body and can occur in more than one area of the body at the same time.
Primary focal hyperhidrosis usually begins during childhood and adolescence, especially sweatiness of the hands and feet. People usually experience the excessive sweating at least once a week, but not during sleep. This condition can be hereditary. With this condition, many people feel impaired when doing their daily activities but are often too embarrassed to talk about it.
With secondary generalized hyperhidrosis, people experience excessive sweating due to another medical condition or as a side effect of a medication. With this type of hyperhidrosis, people experience sweating on large areas of the body and often experience their sweating while sleeping. This type of excessive sweating is known to begin during adulthood.
If you…
Experience excessive sweating
Sweat at night
Sweat on both sides of your body
Sweat in generalized, large areas
Sweat only on your feet, hands, face, or underarms
Sweat since you were a child
Sweat since starting a new medicine or out of the blue
Have a family member with diagnosed hyperhidrosis or also excessive sweats
… there is a good chance you have hyperhidrosis. Don't live with your sweaty self anymore! Hyperhidrosis can be treated.
A knowledgeable physician, like Dr. Peter Mikhail, can examine you to diagnose and treat your hyperhidrosis. Dr. Peter Mikhail is a hyperhidrosis physician and surgeon based in New Port Richey, Florida. To book a consult, click our Tampa hyperhidrosis doctor contact page or call 727-312-4844. Dr. Mikhail treats patients in the Tampa and Clearwater area.