Hyperhidrosis Treatment Options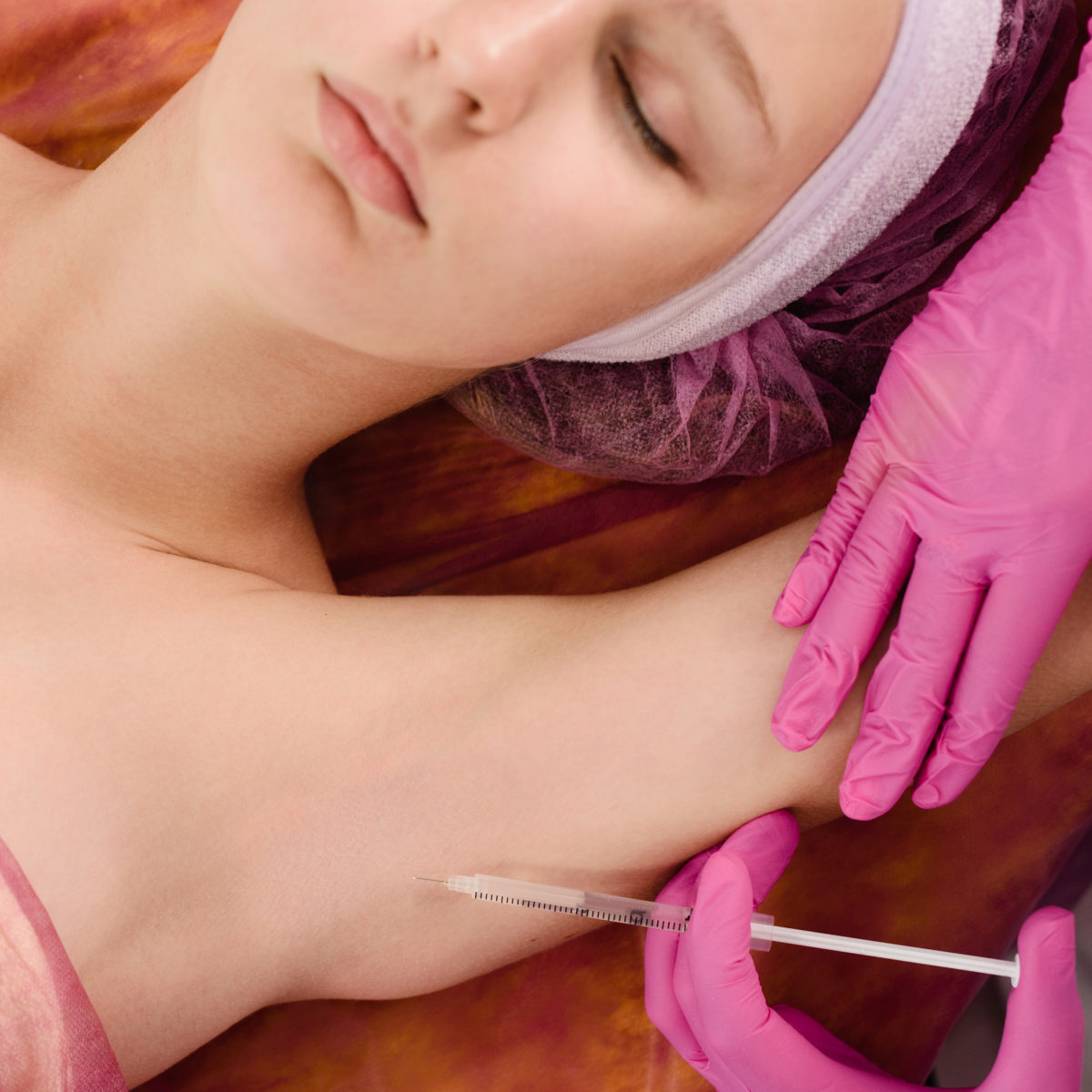 If you sweat excessively and antiperspirants fail you, hope is not lost! You have a lot more options to treat your sweatiness. Have you been diagnosed with hyperhidrosis? If so, you're not alone. In fact, you're one of 7.8 million Americans with this condition.
If it's determined you have hyperhidrosis, talk to your doctor about treatment options. The two of you can work together to decide what treatment is the best for you. In this article, we share with you some available treatments, so you can have an idea of what you may be interested in pursuing.
Prescription-strength antiperspirants – Usually, a doctor will recommend this first, especially because it's noninvasive and cheaper. However, antiperspirants can irritate the skin over time from the chemicals within them.
Botox Injections – Botox can help sweating in the head, hands, underarms, and feet. An altered bacterium is injected into the skin to block nerve signals that trigger the sweat glands. The injections last for a few months, so you will need them a few times a year. This treatment can be costly.
Iontophoresis – A device sends low electrical currents to your hands and/or feet through water. This treatment needs to be done daily/weekly for life to see results.
Endoscopic thoracic sympathectomy (ETS) – This is a minimally-invasive procedure where the doctor cuts a nerve to reduce the number of nerve signals that are stimulating the sweat glands. The effects of this surgery are immediate and permanent. It is proven to be effective in hands, feet, and underarms.
miraDry – This is a procedure that uses electromagnetic energy in the underarms to neutralize glands that cause sweat. Results are fast and permanent. It usually requires one or two treatments.
Tumescent liposuction – This is a surgery where the sweat glands in the underarms are removed. It is an effective treatment but results vary in every patient.
Anticholinergics – These medications block nerve transmissions. They are good for people who sweat in large areas or all over the body.
Looking to get treated for your excessive sweating? Don't wait any longer. Contact Dr. Mikhail today! Dr. Peter Mikhail is a Tampa hyperhidrosis physician and surgeon in New Port Richey, Florida. Dr. Mikhail will ask questions then determine the best treatment plan for you based on your symptoms and medical history.  To book a consult, click our Tampa hyperhidrosis contact page or call 727-312-4844. Dr. Mikhail treats patients in the Tampa and Clearwater area.