Can Excessive Sweating at Night be a Problem?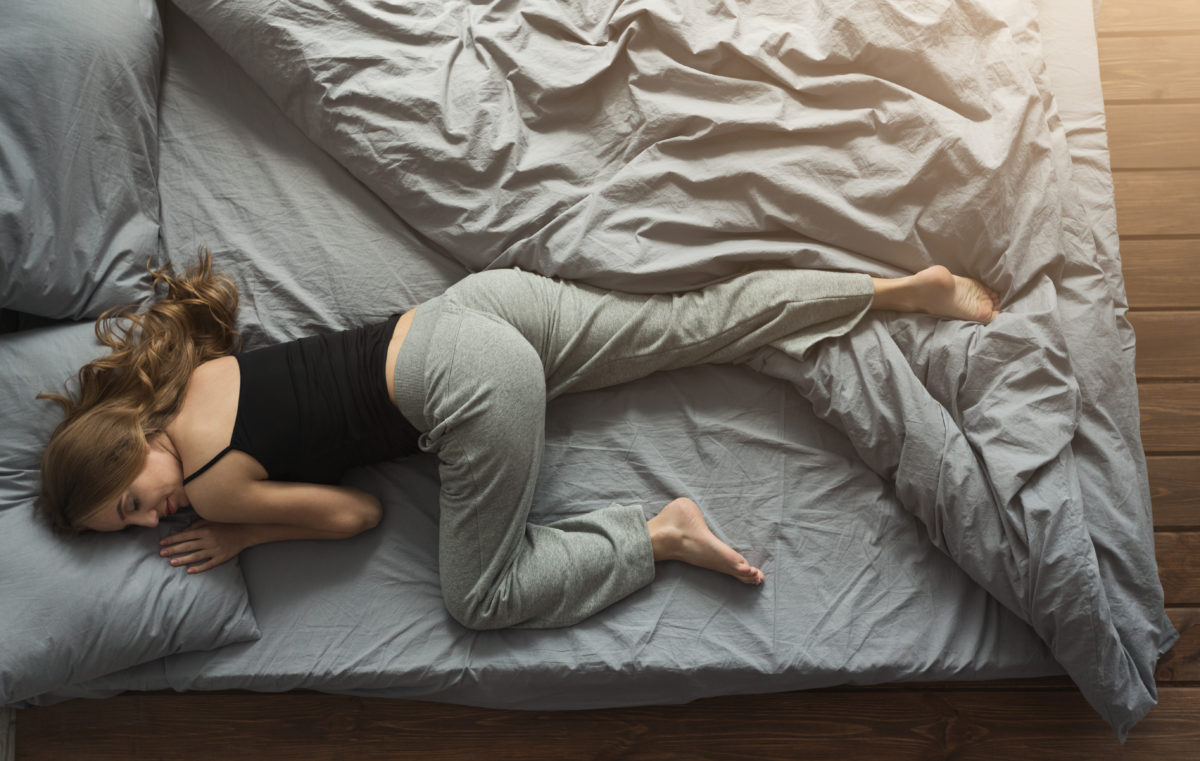 Ever wake up at night with the sweats? Maybe you had a bad dream? Maybe you're sick? Maybe it's just too hot?  Sometimes though, night sweats, especially if you're sweating excessively, can be the sign of a bigger problem.
Severe night sweats can be a sign of secondary hyperhidrosis. With secondary hyperhidrosis, a person sweats excessively all over the body both during the day and while sleeping.
Sweating at night isn't fun. No one wants to wake up every day to soaked sheets – that's a lot of laundry. If you suffer from hyperhidrosis, here are a few things you can do to reduce the amount you sweat during the night.
Wear loose clothing to bed.
Keep the bedroom temperature between 60- and 67-degrees Fahrenheit.
Use blankets made from microfiber and bamboo.
Don't sleep with heavy blankets or sheets.
Don't drink alcohol, caffeine or eat anything spicy before bed.
Try to go to bed relaxed, not stressed.
Exercise during the day.
If you're sweating a lot at night, it could also be due to a medication you are currently taking. Some medications that can lead to excessive sweating at night include antidepressants, anti-inflammatory drugs, blood pressure medications, cancer treatments, prescription insulin, oral diabetes drugs, and drugs that prevent dry mouth. Supplements such as zinc and iron can also cause sweat.
There are also certain medical conditions that can lead to secondary hyperhidrosis and night sweating, including menopause, pregnancy, hormonal changes and disorders, Tuberculosis, bacterial infections, HIV, abscesses, cancer, hyperthyroidism, alcoholism, and neurological disorders such as a stroke, or neuropathy.
If you sweat excessively at night, don't ignore it. It could be the sign of something serious. A doctor will be able to diagnose the cause of your night sweats and secondary hyperhidrosis. Get back to sleeping normally again. Talk to a doctor as soon as you can for treatment.
Dr. Peter Mikhail is a Tampa hyperhidrosis physician and surgeon with offices in Tampa and New Port Richey, Florida. Dr. Mikhail will look at your secondary hyperhidrosis symptoms, including your night sweats, to determine the cause of your sweating. He will come up with the best treatment plan for you. To book a consult, click our Tampa hyperhidrosis treatment  contact page or call 727-312-4844.