Hyperhidrosis Treatment Facts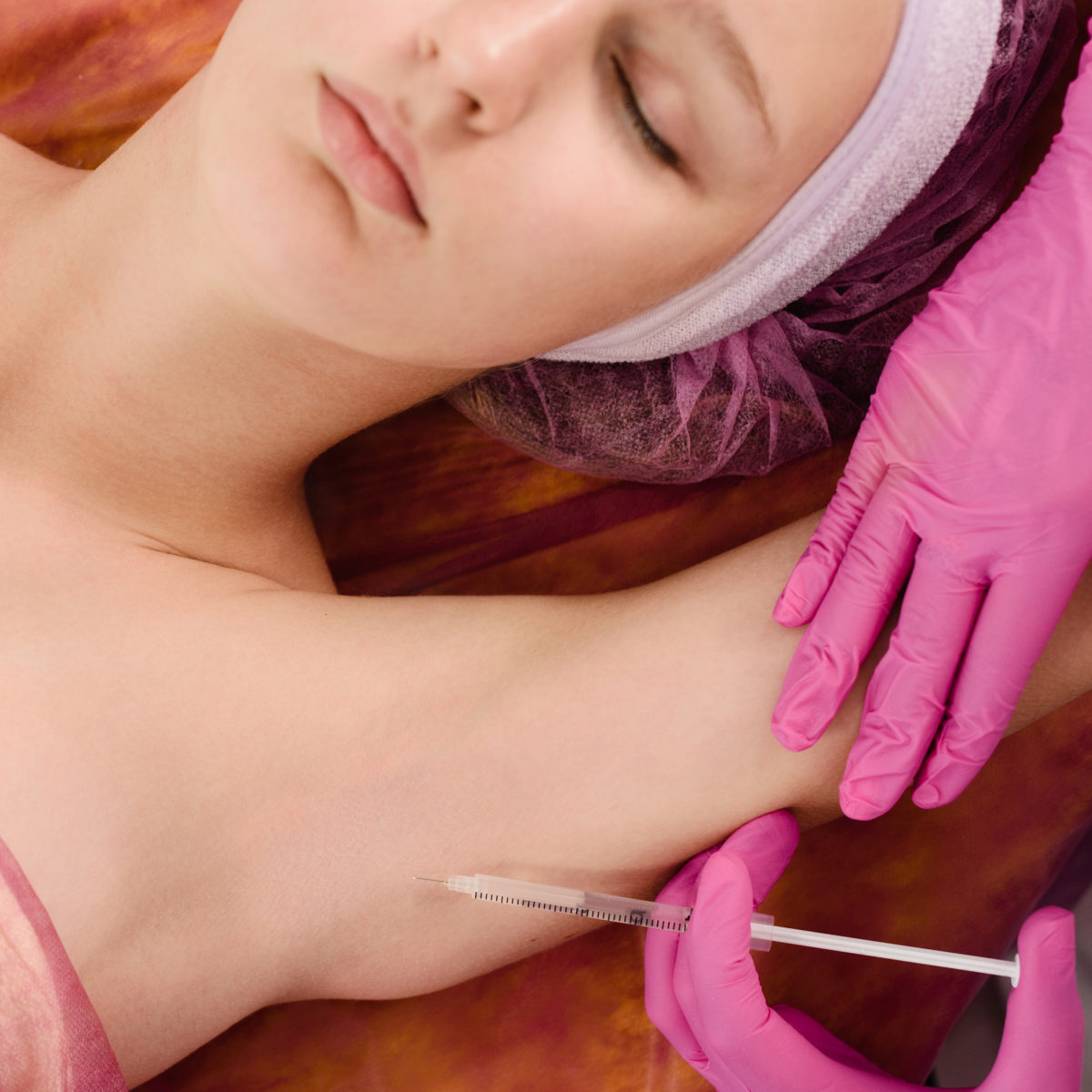 Around 8 million Americans live with hyperhidrosis. The good news? You don't have to suffer with excessive sweating. You can receive treatment! Dr. Peter Mikhail is a hyperhidrosis physician and surgeon  in the Tampa, Florida, area who performs treatments for his patients who have hyperhidrosis.
In this article, we share with you some basic facts about a few hyperhidrosis treatments, so you can compare options. Treatments work differently for everyone. It's best to meet with Dr. Mikhail who can evaluate you and decide which treatment option is the best for you.
Prescription Antiperspirants
These antiperspirants are applied on the skin and plug sweat ducts.
They provide about 24 hours of protection from sweat.
Antiperspirants need to be reapplied as needed.
They are stronger than OTC antiperspirants.
They contain a high amount of aluminum chloride.
Their results are temporary.
They can cause skin irritation.
Botox Injections
Botox is injected into the affected area.
Botox can be used on the scalp, hands, feet, face, and armpits.
The Botox interrupts the nerve signal that stimulates the sweat gland.
The injections' effects last 3 to 6 months.
You need to have 2 to 4 treatments per year.
It is a fast, minimally-invasive procedure.
There is no recovery time.
You can build a tolerance to the treatment.
The injections can cause bruising, swelling, stiffness, pain, muscle weakness, or drowsiness.
Iontophoresis
Electricity is applied to the extremities through a tray of water (for hands or feet).
The light electrical current temporarily disables the sweat glands.
This treatment can last up to a week. Results vary.
You will need to be treated 3 times a week at first and then once a week when you start seeing good results.
There is no recovery time for this treatment.
You can do this at your home.
This treatment is time consuming.
This treatment can cause irritation, dryness, and peeling.
After reading about some of these treatments for hyperhidrosis, which one would you choose? Come back to our blog in the future to read more facts about some additional hyperhidrosis treatments.
If you're unsure of what treatment you want try, that's OK! Let a doctor help you decide. Dr. Mikhail will evaluate your excessive sweating and determine the best treatment option for you. He has offices in Tampa and New Port Richey, Florida. To book a consult, click our Tampa hyperhidrosis treatment contact page or call 727-312-4844.