How to Reduce Underarm Sweat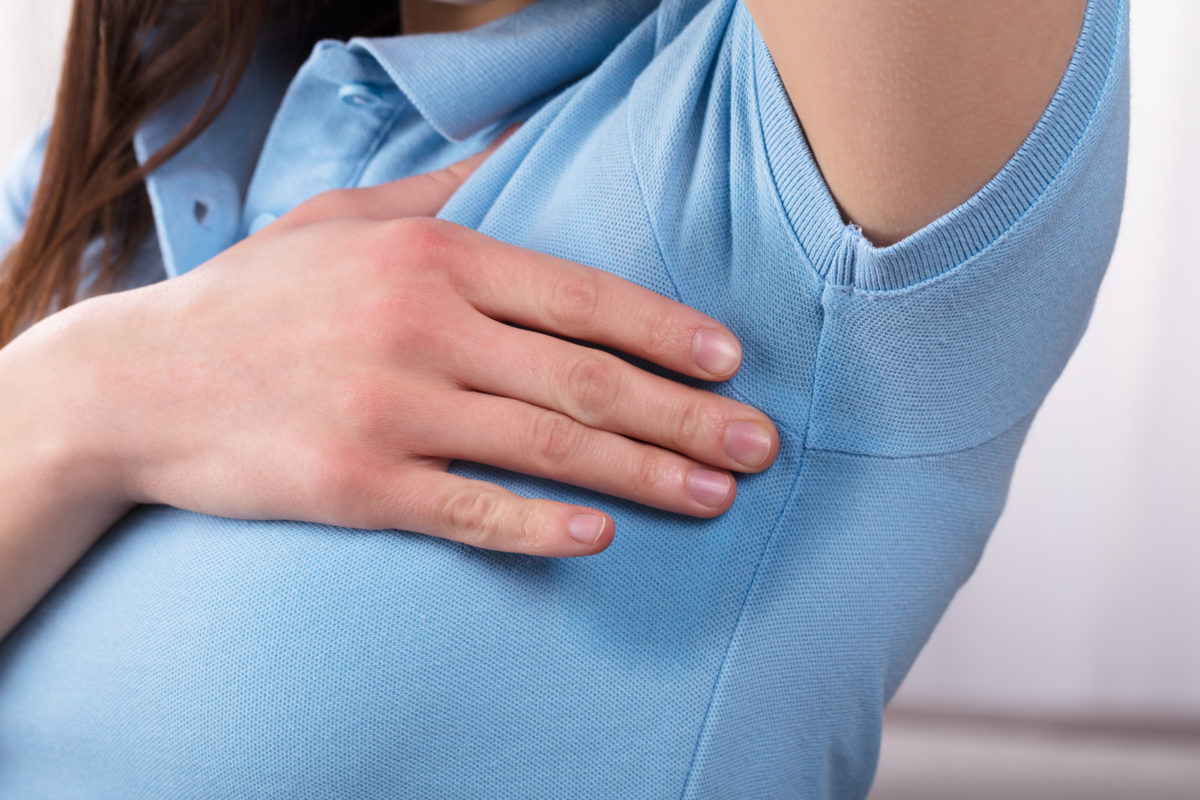 If you suffer from hyperhidrosis, especially axillary hyperhidrosis (excessive underarm sweat), you know how annoying it is to hide your sweat. You don't want people seeing your sweat stains. If you live with this condition, fighting sweat is a daily battle, whether it's hot or cold!
Fortunately, there is a lot you can do to combat excessive sweating. As a hyperhidrosis surgeon and specialist, I would like to share with you the different things you can do either by yourself or with the help of a surgeon to help prevent future underarm sweat from occurring.
Sweat is natural and necessary, so there is no way to entirely eradicate sweat from your body, but there are ways to significantly reduce the amount you are sweating.
You want to make sure you wear antiperspirants not a deodorant-only product. You may want a deodorant to combat bad smells, but the antiperspirant is what keeps you from sweating. It clogs your sweat ducts.
Make sure you apply antiperspirant to dry armpits.
Try putting antiperspirant on at night so the aluminum has time to seep into your glands.
Purchase an antiperspirant that has a higher percentage of aluminum, 30 percent, especially if what you're currently using isn't working well.
Avoid tight clothing.
Wear clothing made of cotton, linen, and rayon.
Avoid clothing made of polyester, and lycra-cotton blends.
Find ways to destress like exercise, meditation, reading, watching a movie, and yoga. Sweating can make you sweat more!
Keep a fan on your desk at work or one near your bed.
Avoid caffeine, alcohol, hot foods (soup), and spicy foods if you're about to be somewhere where you don't want to sweat a lot.
Drink lots of water.
Eat foods rich in calcium, potassium, fiber, magnesium, and Vitamin B.
Apply apple cider vinegar to the skin to help reduce sweating.
Drink green tea and tomato juice to reduce sweat.
Ask your doctor if you should take an anticholinergic or beta blocker.
Ask your doctor if you should try Botox, iontophoresis, or endoscopic thoracic sympathectomy.
We hope some of these tips help you combat your extra sweaty underarms!
Looking for help with your hyperhidrosis?  Dr. Peter Mikhail is a Tampa hyperhidrosis physician and surgeon with offices in Tampa and New Port Richey, Florida. Dr. Mikhail will look at your axillary hyperhidrosis symptoms and history to determine the best treatment plan for you. To book a consult, click our Tampa hyperhidrosis treatment  contact page or call 727-312-4844.