How to Get Rid of Body Odor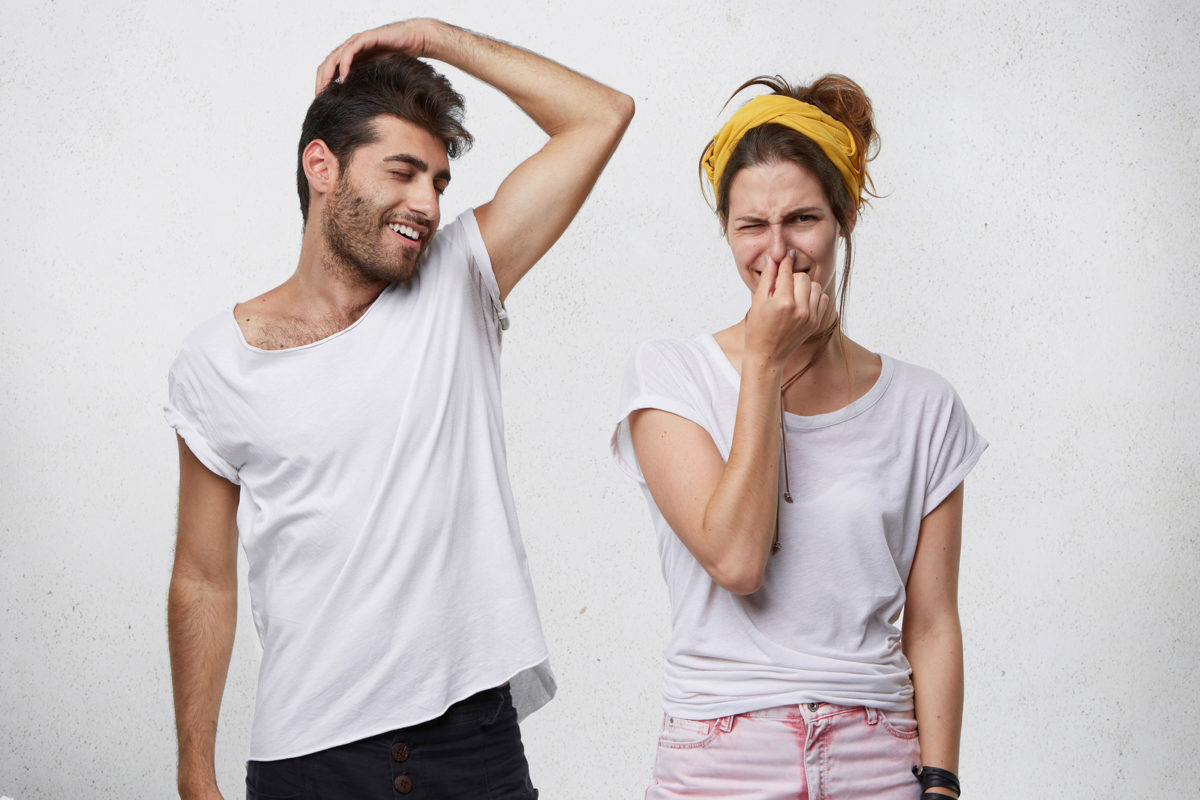 Sweat and body odor go hand in hand. Although you can sweat without an odor, most people will admit there is an odor to their sweat. If you suffer from hyperhidrosis, your excessive sweat may make you smell a bit more than the average person.
For most people, an over-the-counter deodorant does the trick. It will protect your armpits from smelling throughout the day. However, one deodorant application during the day isn't always enough to keep odor away.
If you're looking for ways to help keep your armpits from smelling, here are a few tips on how to rid yourself of body odor besides using a deodorant.
Use antibacterial, all-natural soap. Bacteria can make your armpits smell as they mix with your sweat. Find a soap with tea tree oil, oregano, peppermint and eucalyptus in it – these ingredients are known to fight off bacteria and help you smell better.
Wear breathable clothing. Wear cotton or bamboo, which don't push the odor or bacteria outward so you notice the smell. You can also look for sweat-proof shirts that are antimicrobial and hypoallergenic.
Purchase a probiotic deodorant. The good bacteria in probiotics fight off the bad bacteria growing on your underarms.
Apply apple cider vinegar to your underarms. Cider vinegar has antiseptic properties. It can kill off bacteria and balance the pH levels of your skin.
Avoid too much red meat, processed foods, spicy foods, garlicy foods, excess caffeine and alcohol, and broccoli, cabbage and cauliflower. These foods can potentially make you smell worse.
Eat fruits, yogurt, non-sulfurous vegetables, kefir, and kombucha to help you smell better.
These are just a few tips to help combat bad body odor. If you're sweating a lot and having trouble managing the sweat and odor, it's time to talk to a doctor. A doctor can help you find the best sweat and odor-fighting treatment.
Need a doctor to look at your excessive sweating symptoms? Dr. Peter Mikhail is a Tampa hyperhidrosis physician and surgeon with offices in Tampa and New Port Richey, Florida. Dr. Mikhail will examine your symptoms to determine if you have hyperhidrosis and will discuss the best treatment plan for you for your sweating and odor. To book a consult, click our Tampa hyperhidrosis treatment  contact page or call 727-312-4844.